Refresh, Rendering & Vectorization
Sometimes logo gets tired. Maybe it looks a little dated. Maybe you need a black and white version of your logo. Perhaps it just isn't crisp (it looks terrible when you resize it) or the colors are slightly off. Maybe when you take your new logo to a printer, you're told that it's not in the correct file format. You made logo yourself and it requires some touch up, clean up or a name change. The logo is good, but part of it doesn't do the trick for you. Maybe you're missing the digital files you need to go to print.
And you may ask yourself, how do I fix my logo? Is that possible? Do I have to start from scratch? Fortunately, you don't have to worry about nothing because we can fix that. 
We have a great deal of expertise in logo repair, and it is one of our top trending services.
Your corporate image is vital to your business and your company logo is the main graphic icon that represents everything about your company. Don't cut corners by displaying a blurry pixelated image, you need your logo to be in a vector format so that it will look sharp and professional in all your marketing media.

Once it has been redrawn and converted into vector format it will appear sharp and crisp at any size. This bitmap to vector conversion process effectively resolves all issues of pixelation, distortion and poor resolution for the life of your logo.

If someone else did your design, you might have lost the printable files or, depending upon who did your original design, you may have never had your logo in those important formats. If your logo was sketched by hand, you'll need to have vector files created before you can reproduce anything. To be prepared for every kind of reproduction, your logo should be carefully cleaned up and converted into AI, PDF, EPS, SVG, GIF, JPG and PNG formats.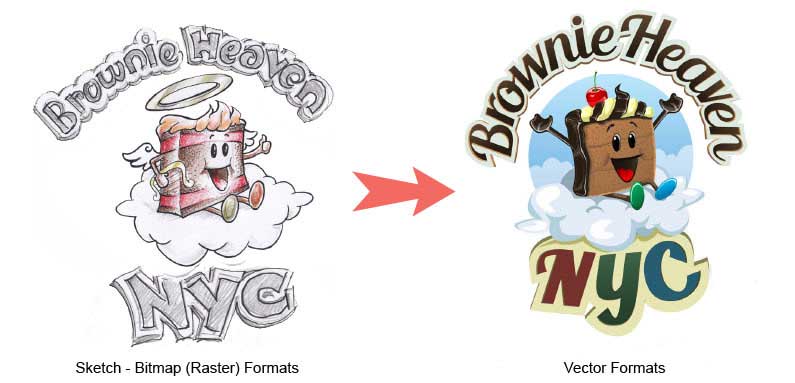 There are other reasons to look into logo improvement. Maybe you need a monochrome version (black and white version of your logo), made up of a single color without tints/percentages. Monochrome should not be mistaken for greyscale. A true monochrome logo does not contain any tones or shades other than 100% black (or any other chosen color).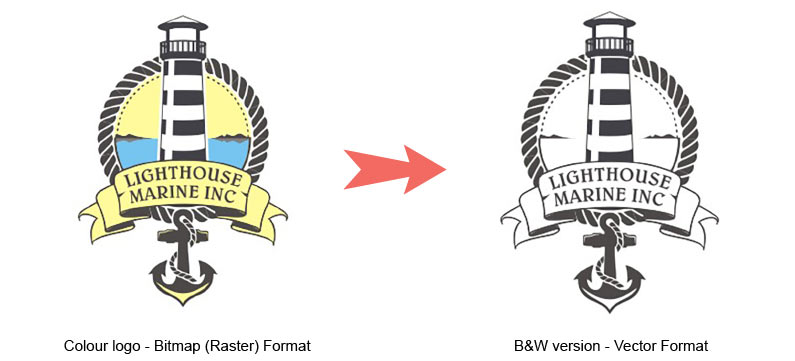 In other cases, we take your existing logo, clean up, refresh, make the right tweaks and transform it into something more exciting and more effective.